After all the recent volatility I put together a Dogs of Europe – European high dividend yield stocks to find attractive high yield investments.
I got the idea from the American investment strategy called "Dogs of the Dow" popularised by Michael O'Higgins in his book Beating the Dow.
How it works
The strategy proposes that you annually buy the ten Dow Jones Industrial Index stocks with the highest dividend yields. All shares are sold after one year and then reinvested in the then ten highest dividend yield shares.
Dogs of Europe investment ideas
Below is the table of the highest 10 dividend yield stocks in Europe.
What the screen looked like:
Universe of the 350 largest companies in Europe
10% with the highest dividend yield
Dividend cover in the top 60% – To make sure the dividend is sustainable
Sort the results by dividend yield
I included Shareholder Yield (Dividend Yield + Net share issuance) to see if any of the companies are also buying back stock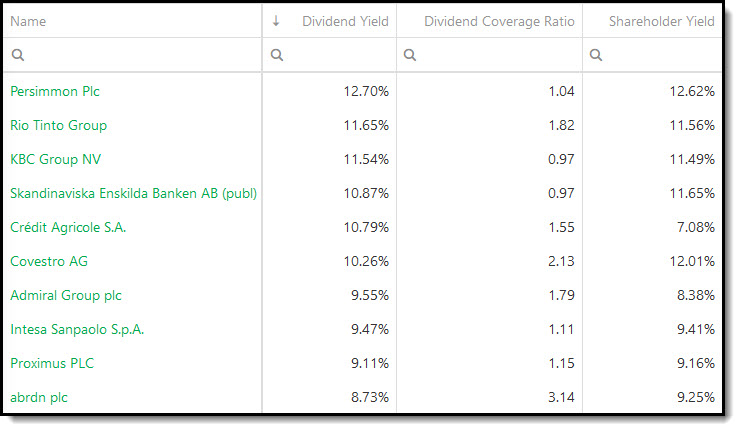 Source: Quant Investing stock screener
Quite a few interesting dividend yields I am sure you will agree.